UNDERSOWING SEED MIXTURES
KeepSOIL OSR
Non-traditional connection of oilseed rape and undersowing of legumes brings benefits in terms of increased yield (higher number of pods - on average 500 per m2) and reduced consumption of mineral fertilizers and pesticides. Symbiotic activity of undersowing enables oilseed rape to dispose of 30 - 40 kg N / ha, which allows intensive nitrogen nutrition, even in areas governed by the Nitrates Directive.
Composition: common vetch (Vicia sativa), purple vetch (Vicia benghalensis), Egyptian or berseem clover (Trifolium alexandrinum)
Undersowing for OSR
Sowing rate: 20 kg /ha
Sowing: with oilseed rape 25 August
Disposal: freezing / clopyralid
---
KeepSOIL CORN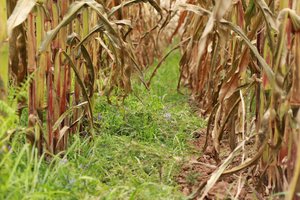 An optimally-prepared mixture for sowing into pre-established corn vegetation that does not initiate competition or reduced yield. The mixture grows vigorously after corn harvest and can be used as fodder or green manure.
Composition: ray-grass hybrid diploid, hairy vetch
(Vicia villosa) (two varieties)
Undersowing for corn
Sowing rate: 20 kg / ha
Sowing at growth stage of 6 - 8 leaves emerged
Disposal: mechanically / by glyphosate