Our SOILTEQ project is performed in all countries where SOUFFLET AGRO is present. During our workshops we cooperate with external consultants who are leaders in conversional agriculture and bring practical knowledge and experience to our team.
MATTHIEU ARCHAMBEAUD
"Agroecology is based on principles, not on recipes"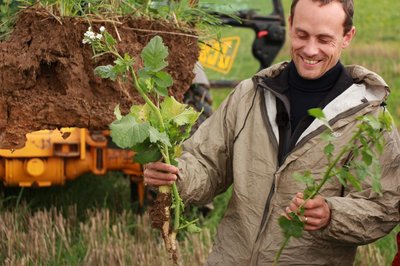 Matthieu Archambeaud is a knowledge disseminator of ideas about a primary interest in agriculture, food, soil, terroir, he is interested in any occupation that can allow him to disseminate knowledge, technique and reflexion. He is an expert in alternative agricultures and organizer of trainings. Since 2007 he facilitates the website www.agriculture-de-conservation.com. He permanently contribute also to the TCS magazine and with Frédéric Thomas, he is a co-author of the book Plant covers. Practical Management of Interculture, which was published by the Editions France Agricole.
Conferences and courses about soil management, minimum tillage and covercropping for farmers and technicians ; 
Audits and counselling on farm management regarding conservation agriculture, mainly in France, but also in Europe and Maghreb
INTERNATIONAL NETWORKING
Close cooperation and interaction on the SOILTEQ topics with our farmers and all club members is ensured through our SOILTEQ referents in each country.
There is also constant communication among the countries where the SOILTEQ club is taking place. Thanks to this communication we can receive experience from other countries which can help SOILTEQ become a more comprehensive and effective tool for sustainable agriculture.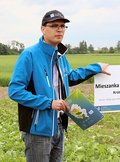 Antoine Monier, CENTRAL COORDINATOR SOILTEQ
The SOILTEQ project is an important topic for me. It gives the opportunity to our farmers all around Europe to share experiences and improve their sustainability (environmental and also economical). With all the upcoming challenges that they will face (reduction of usage of chemicals, ending of sale of a lot of active substances, global warming, society expectation, preservation of biodiversity …), this project is really important to try and find the solutions of tomorrow.
 

Dušan Musil, SOILTEQ REFERENT FOR THE CZECH REPUBLIC
Where we are today is the result of how we acted in the past. The way of our present thinking determines our future. SOILTEQ represents a rational choice of soil protection using the wisdom of our ancestors combined with innovative farming methods. I believe that maintaining soil fertility, eliminating erosion and drought, promoting the creation of organic matter and soil life are key to successful and sustainable farming not only in the Czech Republic. Through regular meetings at SOILTEQ clubs, we create an interconnected network of farmers with a sense of natural values.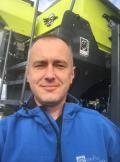 Łukasz Jakubowski, SOILTEQ REFERENT FOR POLAND
In SOILTEQ project, I see the future of agriculture. I liked the approach of cultivation that combines ecology with the farm's profitability. Thanks to SOILTEQ, I learned a lot about what really happens in the soil, how we can help the soil and take care of it. For me, this is the way how we can make the field not only a place for cultivation but our partner as well.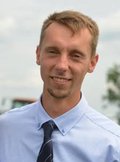 Pavlo Kotliar, SOILTEQ REFERENT FOR UKRAINE
My vision and general goal is to spread idea and interest of Sustainable farming and respect of enviroment in UA, also in others countries. Based on these principles (SF) to find and to develop optimal solutions for actual issues and to prevent further ones taking into account and understanding the proceeding features of local agriculture. 
For me, not being an idealist but SoilTEQ it's a possibility and one of the ways to make a contribution in changing "modern environment", in order to make it better.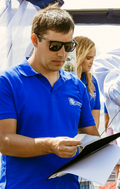 Sergey Chernikov, SOILTEQ REFERENT FOR RUSSIA
In Russia, the limiting factor is drought and large areas of land. SOILTEQ is an excellent tool for improving soil structure, saving time and money on tillage, accumulation and preservation of moisture, which leads to the increase in crop profitability. Thanks to SOILTEQ club, Soufflet farmers and specialists share their experience not only among Russian farmers but also among those from Europe. Every year more and more farmers are becoming interested in SOILTEQ.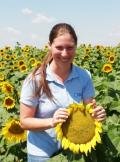 Marie-Laure Compoint, SOILTEQ REFERENT FOR ROMANIA
SOILTEQ allows farmers to optimize their working tool, the soil. For me, experience and sharing are two essential pillars for tomorrow's agriculture, both economically and environmentally. Thanks to SOILTEQ, we rediscover the soil in order to act to preserve the potential present under our feet.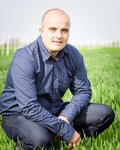 Milen Marinov, SOILTEQ REFERENT FOR BULGARIA
The SOILTEQ project will help us to unite efforts to stop the destruction of the soils. It will help us restore soil fertility, reduce the use of mineral fertilizers and chemicals. The SOILTEQ project will help farmers reduce their costs and improve their revenue. If we learn to speak the language of the soil, it will generously reward us. For me, the SOILTEQ project is the future that we all have to accept before it is too late.
Because Nature does not need us. We need Nature.